Al Islah School Recruitment
posted on: March 6,2016


We are very proud of our reputation as a small caring school, where pupils achieve success and everyone is valued.


Please click here for our admission policy, which ensures your childrens application will be considered, even if you are outside our local catchment area.

For admission forms, please click on the poster below to be redirected to the School website.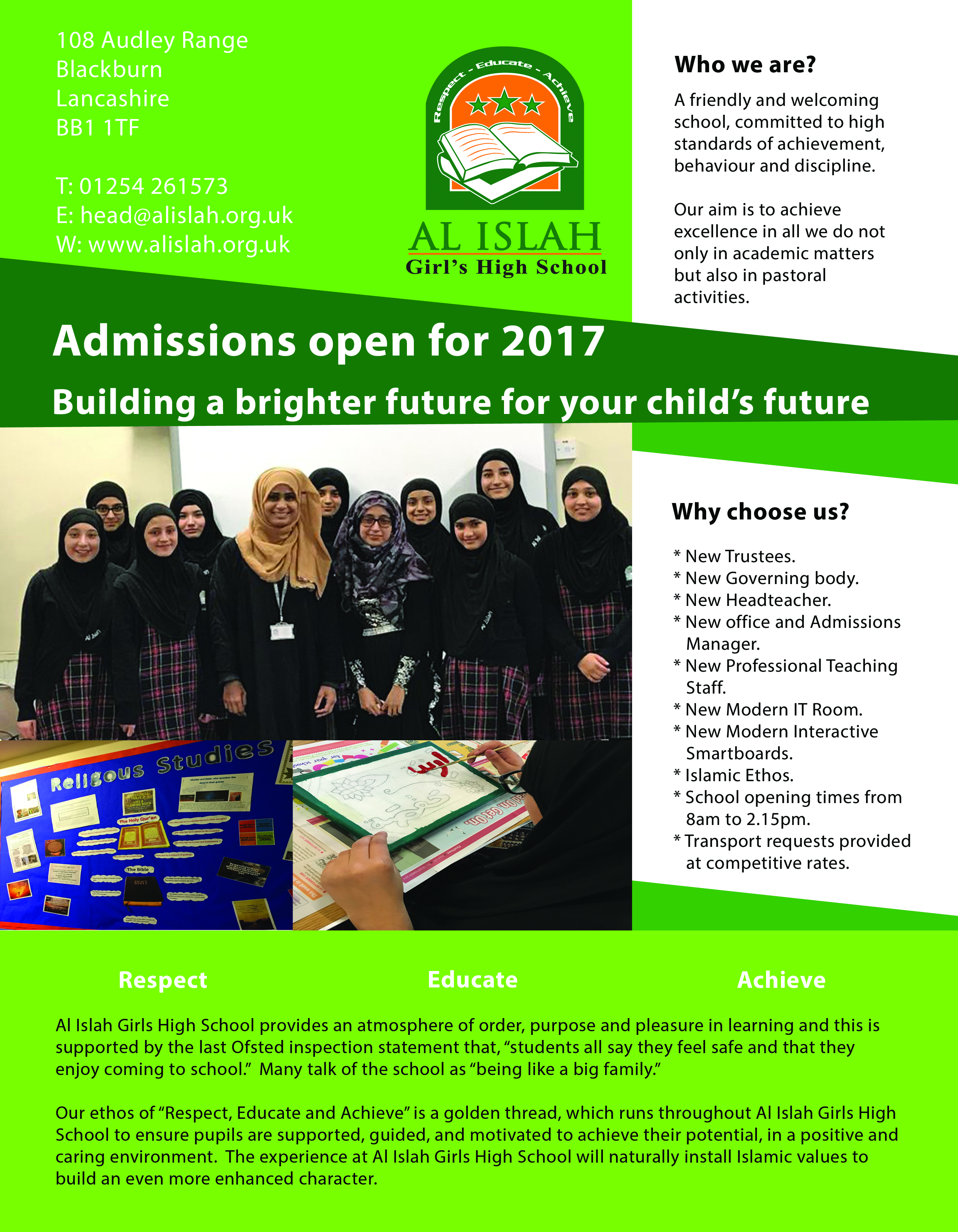 Important Contacts
Madrasa - 01254 261573

Al Islah - 01254 261573

Bereavement & Funeral - 07850 530540