NIYC Introduction
In November 2008, the new Committee of the Islamic Education Society recognised a need to address the growing complex issues of the youth and the community in general. It was also recognised that the role of the Masjid and Madrassa, should be broadened to include a more active role in youth and community affairs.

In early 2009, the Noorul Islam Youth & Community Forum (NIYC) was set up to fulfil this role. Since then, NIYC has been organising various events both independently and in partnership with other organisations such as Lancashire Council of Mosques (LCM) and Inter Madrassa Organisation (IMO). To date events include awareness programmes on drugs, solvents and intoxicants, Awareness programmes on core Islamic Beliefs for the non-Muslim Community, Islamic burial procedures and annual football tournament for the over 30's. Around December time NIYC have held weekend sleepovers with invited guest speakers addressing the participants.

In recent times NIYC have started regular Tajweed and Fiqh classes for adults, monthly lectures for the youth and a sisters group set up to cater for the needs of sisters in the local community.

We look forward to working together with other agencies in addressing common issues, and welcome the use of our facilities to deliver programmes/workshops for our mutual benefit.
MOBILE APP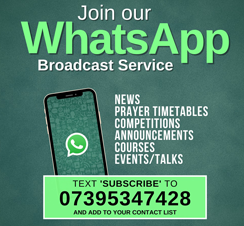 LIVE STREAMING


Click here or use above player
CB Frequency 454.250